>"Hi Joan,
You have asked us if we're satisfied with our new Beaver Mountain log home. In short, YES-ABSOLUTELY! From day one we've been impressed by the quality of workmanship that has been designed into your product, which has been carried through with your high quality manufacturing process.
However, of equal importance has been the quality of customer service that you folks have provided throughout the whole program…from our initial inquiry through the floor plan brainstorming,
CAD development, production, timely delivery, and now actual construction. It's been a distinct pleasure working with you and developing a personal – as well as professional – relationship that has led to genuine friendship.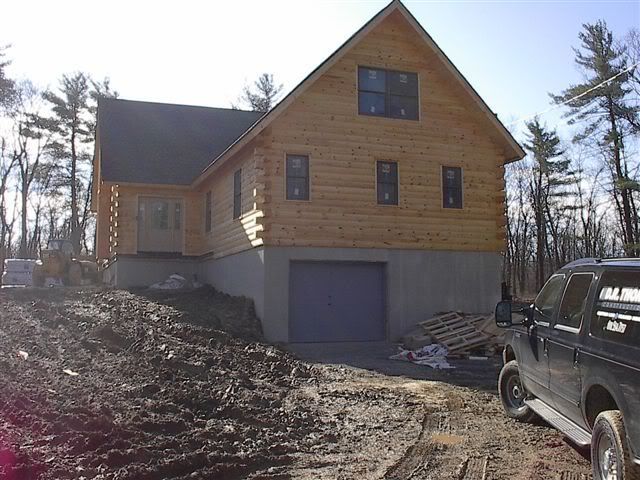 As you know, Ann Marie and I have been researching our retirement home plans for quite some time, dating back at least four years. While we were researching various log home manufacturers, one thing we quickly learned is that Beaver Mountain is highly respected even among your competitors! We were frequently ask what log home manufacturers we were considering, and we'd say 'Brand Y' and 'Brand Z', etc., and finally 'Beaver Mountain.' The almost universal response was 'well, those other brands are okay but – yes! – Beaver Mountain is a good company with a quality product.
I would certainly – and unconditionally – recommend Beaver Mountain Log Homes to anyone who is seriously interested in purchasing and building a superior quality log home! Many thanks to you and all the folks at Beaver Mountain. We're looking forward to completion and beginning our retirement years in our beautiful new Beaver Mountain log home.
Sincerely,
Ann Marie and Hank G."